Regular price
Sale price
$27.00 CAD
Unit price
per
Sale
Sold out
Description:
Mao Jian Green (Organic)
Our go-to green tea, Organic Mao Jian is one of the ten famous teas of China, a renowned specialty of Henan Province. Known for its thin, round, bright, rich aroma. "Mao" means tiny fuzz in cup when brewed, "Jian" refers to shape of tea leaves: sharp, full young leaves. Mao Jian is rich in tea polyphenols, catechinic acid, Vitamin E and flavonoids which are highly beneficial to health.
Loose Leaf Tea
Nuances: Buttery and oceanic
Brewing Guidelines:
Brew Amount: 5g / 2tsp
Water Amount: 350ml
Water Temp: 176f (80c)
Steep Time: 2.5min
Supplied by The Denman Island Tea Company
Tasting Notes:
View full details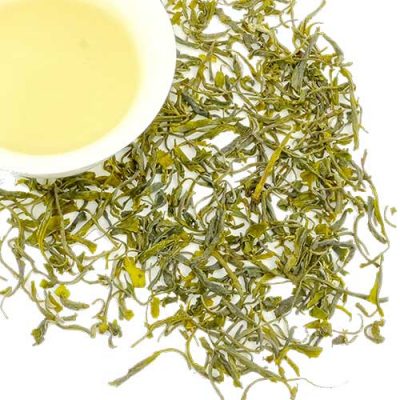 Always running out of coffee?
Check out our recurring subscriptions and make life easy.